When practice becomes form: carpentry tools from Japan highlights the invisible structures that underlie traditional construction.
The first thing a visitor encounters when entering When practice becomes form: carpentry tools from Japan at the Japan Society of New York, is the faint aroma of sawdust. A combination of cypress and cedar, this subtle scent pervades three rooms filled with building models, traditional hand tools and carpentry displays, reinforcing that the root of traditional Japanese construction is the tree.
Abundant in this heavily forested archipelago, wood was the material of choice for the everyday architecture of dwellings and shops as well as sacred spaces such as temples and shrines, although the show focuses on the design, construction and the preservation of great temples. . Everything in this exhibit, from the ceiling-height models detailing the design of bridges and roofs to an extensive selection of handsaws, chisels and planes, is in some way a tribute to this primitive building material.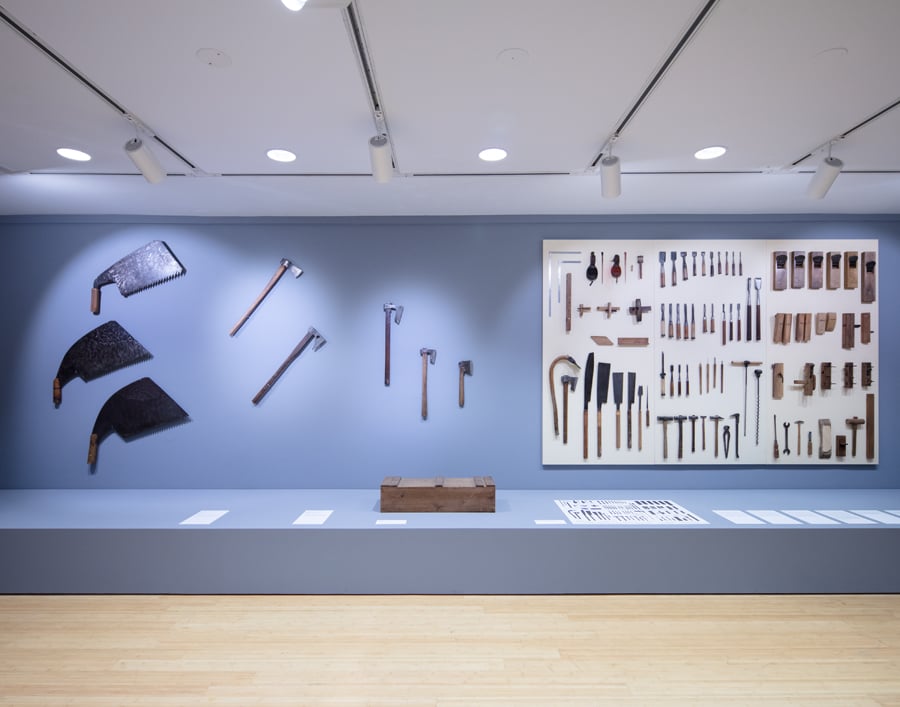 Organized by the Japan Society in collaboration with the Takenaka Carpentry Tools Museum and designed by Sou Fujimoto with Popular Architecture, the exhibition is the institution's first exhibition since its closure last spring due to COVID-19 restrictions and celebrates the 50th anniversary of the building designed by the Junzo Yoshimura company. on East 47th Street in Manhattan.
In the first gallery, visitors encounter a row of wooden models for the roof sections of Buddhist temples that show in detail how Japanese or tōryō master carpenters would painstakingly create intricate roof supports and assemblies from relatively simple pieces. which could be cut and carved by hand. . Hanging along each wall, as if still in a carpenter's woodwork shop, are dozens of large-scale wooden stencils that would have been used to create curves, ornaments and other details on roughly hewn wooden blocks.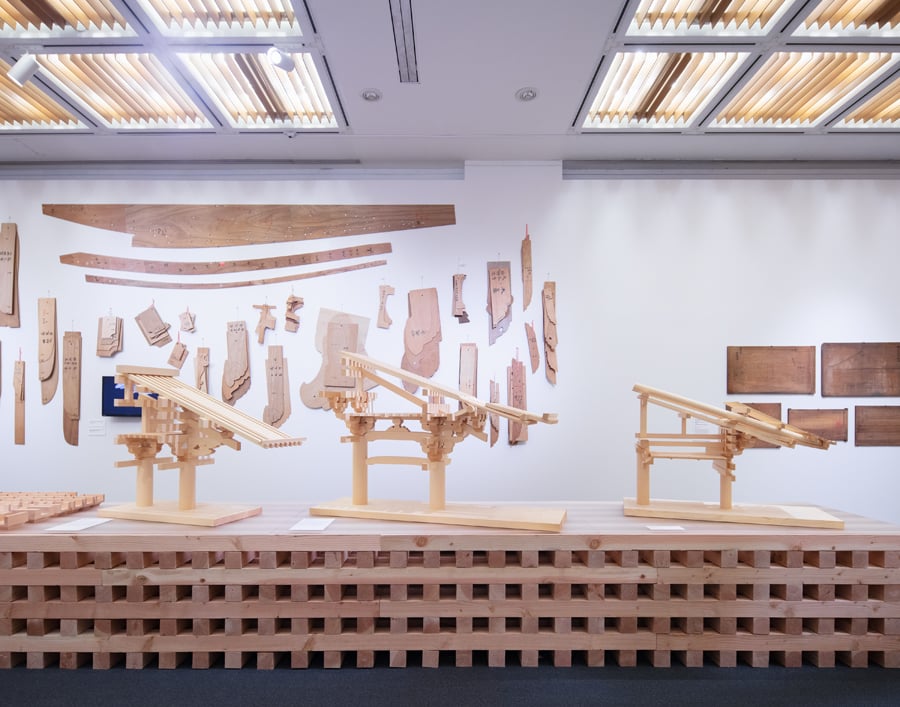 Yukie Kamiya, director of the Japan Society Gallery, explains that the purpose of the exhibition is to "unveil 'invisible' structures beneath the beautiful surface of wooden architecture". The largest gallery is devoted to the heart of Japanese woodworking, the incredible range of joints, called kigumi, that craftsmen have developed over hundreds of years. On a series of plinths, models show how the wood is carved to reveal the mortises, tenons, dovetails, goosenecks, sashes, rabbets and other types of joints that hold old buildings together.
Refined over centuries, ranging from simple lashings and notches to extraordinarily intricate joints that puzzled historians until recently, they show the power of design to transform simple logs into delicate yet resilient architecture. Kamiya explains that wooden joints absorb the shock of earthquakes and are replaceable and repairable by future generations, allowing Japan's monumental wooden buildings to stand for centuries.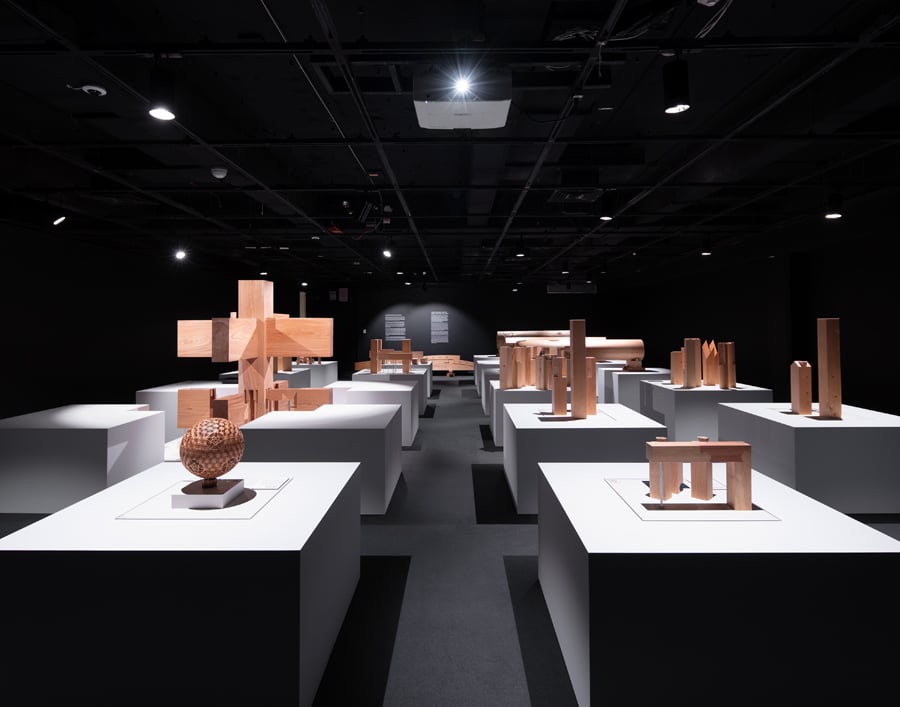 Tools that carpenters would have used to create structures such as the Kintai-kyō Bridge in Iwakuni, Yamaguchi Prefecture, a model of which sits at the end of the first gallery, are on display in an adjacent room. On loan from the Takenaka Carpentry Tools Museum in Kobe, Japan, these are the instruments that tell the story of craftsmanship. Without power tools or abundant metal fasteners such as nails and screws, traditional Japanese carpenters had to work the wood itself using saws and chisels to create intricate and durable joinery. Roughly cutting with hand saws, carving mortises with chisels, smoothing beams with hand planes, cutting details with carving chisels, selecting wood from a handful of common species in Japan, the exhibition shows clearly that their expertise was hard earned through arduous and constant effort. practice.
Although architecture has changed and materials such as steel and concrete have in many ways obviated the need for labor-intensive joinery, exhibit architect Sou Fujimoto believes that contemporary practitioners should take note. "I hope we can see how natural materials and man-made objects can live together. We can create a lot from these fundamental bases," he says.
You can also enjoy "A Jewelery Exhibition in Antwerp Channels Space Age Aesthetics"
Would you like to comment on this article? Send your thoughts to: [email protected]
---
Register here for Metropolis Think Tank Thursdays and find out what leading North American companies are thinking and working on today.